Water repellent agent A (Water-based water repellent)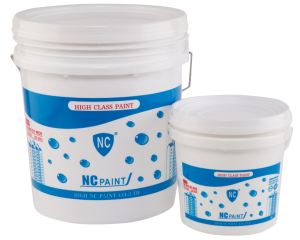 The water-based water repellent agent A which hires an inorganic emulsion as its main vehicle is a product perfectly designed for water repellent and waterproof features. It is an eco-friendly water repellent agent which is made of water instead of volatile solvents, and is suitable for prevention of water infiltration into the absorbent materials such as cement products, concrete and bricks.
Water repellent purposes for interior and exterior of cement products, concrete mortar and blocks.
Some of the ingredients of the product is heat shield material of Alumino Silicate component, in which ceramic technology was applied, and which was developed for a purpose of sheath insulation by NASA.
Condensation occurs when the exterior and interior temperature difference of a building is about 13 ℃ or more. This product, made of heat shield material which has low thermal conductivity, has a breathing structure which makes surface temperature flexible, and thus absorbs and evaporates through reducing temperature difference by forming the protective film in summer and winter.
| | |
| --- | --- |
| Color | Transparent |
| Finish status | Permeated on the objects |
| Composition | Class-1 type |
| Active component | 10% |
| Recommended dry paint thickness | Permeated on the objects |
| Number of painting | 1 time |
| Theoretical application area | 2~3㎡/L |
| Drying time | Within 12 hours for Dry-hard |
| Dilution agent | Non-use |
| Storage time | 12 months (5~35℃/Room storage) |
Painted surfaces must be cleanly processed with no cement, dust, dirt, sand, oil, etc.
When repair painting, remove the old coating completely.
When new buildings or repair paint painting, make top coating after applying water binders.
· Whether conditions
– 5~35℃ Air temperature
– Relative Humidity: 85% or less
Use brush, roller and spray.
Avoid painting under direct sunlight in the afternoon of summer or temperatures below 5℃.
Avoid painting works in rainy days, high humidity (85% or more) and at below 5℃. It may weaken its normal property of the paint.
For the newly constructed cement mortar surface, you may start painting after cleaning, at least at room temperature 20 ℃, at least 28 days after construction, and below PH9.
Keep in a cool dark place indoors at 5 ~ 35 ℃.
Paint uniformly in a constant direction with a brush or roller. In case the surface is absorbent or uneven, make surface treatment first.
Avoid eye contacting.
Avoid using mixed with other products.
Do not use this product for top coat.