Synthetic Resin Emulsion Paint (Water borne Paint)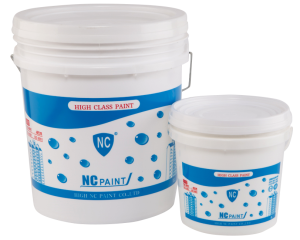 The main component of this product is the acrylic emulsion. The function of this product is surface treatment of the surface of concrete, mortar. And Increase adhesion of the paint and substrate, Prevent weathering to new building. This product is single liquid type, and please painting thin film. Also, This is adequate for Volatile Organic Compounds(VOC)'s standard and eco-friendly paint.
For undercoating to inside and outside of the building of cement, concrete, mortar.
Color 
Clear
Surface Finish 
Absorb to surface
Type 
Single liquid type
Solid Volume Contents 
11.5% (At white)
Recommend Drying Film 
Absorb to surface
Number of Painting 
1 time
Theoretical Coverage 
10~12.5㎡/L
Drying Time
Dry-Hard 
Within 2hr
Recoating Interval 
Above 3hr
Thinner 
Water
Thinner Ratio 
5~10% (Volume Ratio)
Storage Period 
12Month (5 ~ 35℃ During indoor storage)
Eliminate dirt, oil, cement, fungus, other foreign matter.
· If you do repair painting, you have to remove the old paint film.
· Working weather conditions
– Atmosphere temperature : 5~35℃
– Relative humidity : Less than 85%
· Can be applied by, brush, roller or spray
keep correct atmosphere temperature.
· Store in a cool and dark and keep the storage-temperature 5℃ ~35℃.
· Colorant is available in less than 5%.
· Keep well ventilated when painting indoors.
· Please observe the recoating intervals.
· Do not contact your eyes.
· Do not mix of other paints.
· please paint newly constructed building by cement after from the 20 ℃, 28 days.(PH9 below)