Non-slip water-based paint (Anti-slip)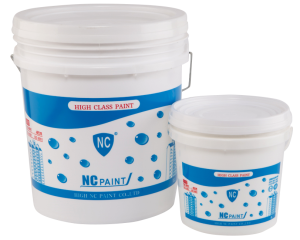 It is a product which hire a special acrylic emulsion resin as its main vehicle with a non-slip feature unlike other products. Excellent in waterproof, weatherproof, wear resistance, adhesion. Alkali resistant and fast drying. Without use of organic solvents and heavy metals harmful to human body, it is an environment-friendly paint suitable for the standards of volatile organic compounds (VOC).
Concrete, cement, mortar and factory floors where non-slip is required
Composition
Mono-fluid type
Color
White and others
Volume solids
57.3~60%
Recommended dry paint thickness
100㎛
Theoretical application coverage
4.7~5.7㎡/L
Number of painting
1~2 times
Drying time (at 25℃)
Tack-free
Dry-Hard
less than 10 minutes
less than 30 minutes
Repainting
After one hour
Dilution agent
Water
Dilution rate
Less than 5%
Storage time
6 months (5~35℃/Room storage)
Painted surfaces must be cleanly processed with no cement, dust, dirt, sand, oil, etc.
When repair painting, remove the old coating completely.
· Whether conditions
– 5~35℃ Air temperature
– Relative Humidity: 85% or less
Use spray.
Avoid painting under direct sunlight in the afternoon of summer or temperatures below 5℃.
Avoid high humidity as a rainy day. It may cause drying delays or falling-off in gloss.
Keep in a cool dark place indoors at 5 ~ 35 ℃.
Ensure good ventilation during indoor painting.
After one coating, make sure to repaint after complete drying.
In case the surface is absorbent or uneven, make surface treatment first.
Avoid eye contacting.
Keep away from fire.
Avoid using mixed with other products.