"

Mooriansae

"

Eco-friendly water-based inorganic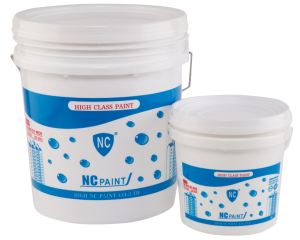 This Eco-friendly Inorganic Penetrative Waterproof Agent is water-based inorganic unlike typical building water repellents. It is suitable for the standard of VOC (volatile organic chemical), and eco-friendly paint with excellent penetration, water repellent and waterproof features.
It can be used for all construction materials such as concrete, cement mortar, bricks and tiles where water can permeate.
Color
Transparent
Repainting (Drying time)
5℃
24 hours
20℃
3 hours
30℃
2 hours
Theoretical application amount
Painting objects
Application amount
Cement mortar
0.3~0.4L/㎡
Concrete
0.3~0.5L/㎡
Bricks
0.4~0.5L/㎡
Light blocks
0.5~0.8L/㎡
Number of painting
2 times
Dilution agent
Prohibition on use
Painted surfaces must be cleanly processed with no cement, dust, dirt, sand, oil, etc.
When repair painting, remove the old coating completely.
· Whether conditions
– 5~35℃ Air temperature
– Relative Humidity: 85% or less
Use brush, roller and spray.
Avoid painting under direct sunlight in the afternoon of summer or temperatures below 5℃.
For the newly constructed cement mortar surface, you may start painting after cleaning, at least at room temperature 20 ℃, at least 28 days after construction, and below PH9.
Keep in a cool dark place indoors at 5 ~ 35 ℃.
Avoid eye contacting.
Avoid using mixed with other products.