Mooransae -Eco-friendly water-based ceramic waterproof paint (Patented firstly in Korea)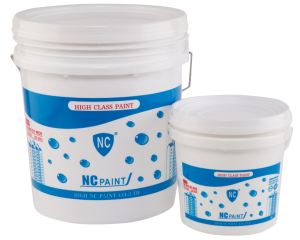 This water-based ceramic waterproof paint is inorganic unlike typical building water repellents.
It is suitable for the standard of VOC (volatile organic chemical), and eco-friendly waterproof paint with excellent penetration.
It can be used for all construction materials such as concrete, cement mortar, bricks and tiles where water can permeate.
Due to its excellent water repellency and good alkali resistance, it performs good penetration in cement mortar and concrete, and blocks water infiltration by the roots. Therefore, it helps to prevent damage caused by salts and freeze, and weathering due to living organism. A variety of colors are available, and it can be used just like the general water-based paints.
| | |
| --- | --- |
| Color | White and others |
| Drying time | Completely drying in 30 minutes at 20℃ |
| Repainting | After one hour |
| Theoretical application amount | 0.172L/㎡ |
| Actual application amount | 0.206L/㎡ |
| Dry paint thickness | 80㎛ |
| Number of painting | 2 times |
| Dilution agent | Water (Tap water) |
| Loss | 15~20% |
Painted surfaces must be cleanly processed with no cement, dust, dirt, sand, oil, etc.
When repair painting, remove the old coating completely.
· Whether conditions
– 5~35℃ Air temperature
– Relative Humidity: 85% or less
Use brush, roller and spray.
Avoid painting under direct sunlight in the afternoon of summer or temperatures below 5℃.
For the newly constructed cement mortar surface, you may start painting after cleaning, at least at room temperature 20 ℃, at least 28 days after construction, and below PH9.
You may use coloring agent below 5% (by weight).
Keep in a cool dark place indoors at 5 ~ 35 ℃.
Paint uniformly in a constant direction with a brush or roller. In case the surface is absorbent or uneven, make surface treatment first.
Avoid eye contacting.
Avoid using mixed with other products.