Insulation/anti-sweating/mold-inhibiting paints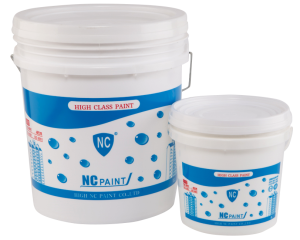 The Insulation/anti-sweating/mold-inhibiting paint is mainly composed of special emulsion resin and pigments which are excellent in weather resistance and water absorption. It is an internal paint, designed to meet the KSM 6010 2 class, 1 grade, which reduces thermal conductivity by applying a special ceramic material. Without using organic solvents and heavy metals harmful to human bodies, and building in accordance with the reference of the volatile organic compounds (VOC), it is water-based paint suitable for internal respiratory plastering performing absorption and release of moisture in the structure.
Inside structures made of cement, concrete, plaster and mortar where insulation/anti-sweating/mold-inhibiting is required. Apartments, houses, buildings, factory warehouses (frozen or refrigerated) and livestock pens where construction is difficult to apply with existing insulation materials.
Some of the ingredients of the product is heat shield material of Alumino Silicate component, in which ceramic technology was applied, and which was developed for a purpose of sheath insulation by NASA.
Condensation occurs when the exterior and interior temperature difference of a building is about 13 ℃ or more. This product, made of heat shield material which has low thermal conductivity, has a breathing structure which makes surface temperature flexible, and thus absorbs and evaporates through reducing temperature difference by forming the protective film in summer and winter.
| | |
| --- | --- |
| Color | Various |
| Finish status | Matt |
| Composition | Class-1 type |
| Volume solids | 37.5% (White) |
| Recommended dry paint thickness | 60 µm |
| Number of painting | 2~3 times |
| Theoretical application coverage | 6.2㎡/L |
| Drying time | Less than 1 hour |
| Repainting | After 3 hours |
| Dilution | 10% (portion against volume) |
| Dilution agent | Water |
| Storage time | 12 months (5~35℃/Room storage) |
Painted surfaces must be cleanly processed with no cement, dust, dirt, sand, oil, etc.
When repair painting, remove the old coating completely.
· Whether conditions
– 5~35℃ Air temperature
– Relative Humidity: 85% or less
Use brush, roller and spray.
Avoid painting under direct sunlight in the afternoon of summer or temperatures below 5℃.
Avoid high humidity as a rainy day. It may cause drying delays or falling-off in gloss.
Keep in a cool dark place indoors at 5 ~ 35 ℃.
Ensure good ventilation during indoor painting.
After one coating, make sure to repaint after complete drying.
Avoid eye contacting.
Avoid using mixed with other products.