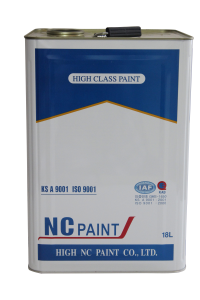 Bicycle lane paint, made mainly from special synthetic resin and weather-proof pigment, is 2k type. It dries fast, is effective at hiding, water-resistant, pollution- resistant and reinforces adhesion between cracked area, thus extending the life of the bicycle lane.
Top Coating on bicycle lane.
Composition
2K Type
Color
Maroon and other colors
Specific Gravity
1~1.2
*Varying from color to color
Recommended dry film thickness
60㎛
Theoretical Coverage
9.5~11.5㎡/L
Drying Time
Touch Drying
Drying by hardening
10 min.
60~120 min.
Flash point
Above 27
Interval during which recoating is applied
5 hrs. (at room temperature)  )
Diluent
Consult Manufacturer
Dilution Rate
5~15%
– Keep the surface area to which painting is applied clean free of cement, powder, soil, sand, oil etc.
– Weather conditions for work
– Atmospheric Temperature : 5~35℃
– Relative Humidity : Below 85%:
Use a brush, roller or a spray ·
– Before applying the paint, stir it sufficiently.
– when film is formed after an initial coating, wrinkles are created and drying speed is delayed.
– When stirring hardener, stir it sufficiently using a power agitator before use.
– When doing the painting for repair, apply the paint after removing old film completely with spatula, wire brush, disc sander etc.
· Avoid applying the paint at noon in summer, under a direct sunshine in the afternoon or when temperature drops below 5℃. .
– Store the paint in a cool and dark place indoors at a temperature between 5℃ -35℃, if possible..
– Ensure smooth ventilation while indoor painting is done.
– Avoid applying painting when it rains, humidity is high (above 85%), temperature is low (below 5℃) as it cannot provide normal properties.
· Note that while film is formed after initial coating, drying is much delayed. Observe the required time between applying subsequent coat. ·
– After diluting the paint per the above specifications, apply it uniformly in a given direction using a brush or a roller and if cracked area itself is absorbed or irregularities are severe, apply after surface treatment. .
· Care should be taken that the paint does not contact the eyes.
· Do not put the product near fire source. .
– Avoid mixing the paint with other paints..