Above all, we thank our customers and employees for all the deep trust and efforts sent to NC Paint.
Thanks to continuous research and development of paint technology, and as results of your continued trust and love, NC Paint is present.
We promise to do our best for constant R&D and manufacture of eco-friendly products to strengthen our painting business in the future.
Lastly, we commit ourselves to spare no effort to become a more developing company with the help of our supporters. Thank you!
October 25, 2016. Keum Soon Cha CEO & President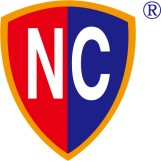 – Constant R&D for waterproof and flame retarding products
– Constant release of new products
– Constant development and production of eco-friendly products through solid research power